Elizabeth Adlington, Executive Coach and Facilitator with SYLO | Beyond HR is on the Panel: Diversity and Inclusion at the Business Change & Transformation Conference – a Virtual Conference 17-19 May 2021
PANEL: Diversity and Inclusion
Moderator: Philippa Thomas, Managing Director, Skills Shift Ltd
Panellists: Zeib Khwaja, Senior Associate, JP Morgan Chase & Co., Jo Franco-Wheeler, Director of Organisational Development and Diversity, Inmarsat,  Ruth Jacobs, former Managing Director, Randstad Business Solutions & Elizabeth Adlington, Executive Coach and Facilitator, SYLO Beyond HR
"Promoting and supporting diversity in the workplace is an important aspect of people management nowadays. Research shows that Diversity + Inclusivity = Better Decision Making and Performance at work! However, to reap the business benefits of a diverse workforce it is vital to have an inclusive environment where everyone feels safe to be themselves, to belong and to achieve their potential. During this panel we will cover issues such as diversity, inclusion, social responsibility and more."
This is just one of many sessions during this Virtual conference platform.
Why You Should Attend:
Frequent comments from past delegates were their regret at not being able to attend all sessions from all conference tracks.  With the Virtual Business Change and Transformation Conference now you can!  This will provide you with an unprecedented extensive learning and online networking experience, providing better value than ever.
Maximise Your Learning Experience. Attend the 2 virtual conference days live (18-19 May) and you will get access to all conference session recordings for 3 months after the conference.  With our great line up of user case studies and leading Business Change and Transformation experts, you will not want to miss one session.
Content Rich.  With access to nearly 40 conference presentations, you will have approximately 30 hours worth of unprecedented learning experience from leading Business Change and Transformation experts and case studies from leading organisations world-wide. Learn from other organisations' past successes and challenges.  Case studies and contributors include JP Morgan Chase, Ministry of Defence, McDonalds, Airbus, Nationwide Building Society, Sky, Hargreaves Lansdown, Inmarsat, Yorkshire Water, Condé Nast, British Library, British Skeleton Olympic Programme, Sage, AXIS Capital, Citizens Advice, Brambles, Capita, ITHAKA, Change Management Institute, AssistKD, CMC, Hedwyn, Enfuse Group, Ignite Consulting and many more…
Access to an Even Wider Business Change & Transformation Community.  As the conference is virtual, it will be more accessible to the wider Business Change and Transformation community world-wide.  Delegates can network via our online conference platform.  Virtual chat rooms will be available during the event.  You may find yourself networking with Business Change professionals from across the globe!  This a tremendous opportunity to discuss your work issues with your peer group.
Reduced Fees and Enterprise Licence Fees. The lower fees make the conference more accessible to you, your colleagues and the Business Change and Transformation Community world-wide and if you are looking for a 2 day conference access for 10+ delegates in your organisation, we can provide you with an enterprise licence fee.
Conference Workshops. Choose from six workshops delivered on 17 May via live streaming on specific topics to get you quickly up-to-speed or fine tune your performance. Choose from introductory to advanced levels.
Europe's Leading Conference on Business Change & Transformation. This conference is a unique opportunity to explore and debate the vital connections between business change, business transformation, innovation, investment and leveraging technology
Designed by Practitioners for Practitioners. Being neither analyst nor vendor-led, the conference welcomes, provides and values diverse and wide-ranging perspectives. Discover new ideas, approaches and solutions, while learning first-hand from the experiences and successes of organisations across the world.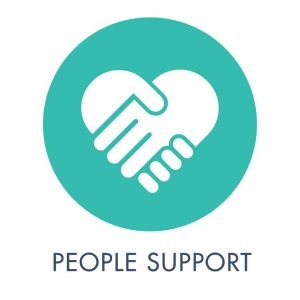 For more information regarding how SYLO | Beyond HR. can help you create a more inclusive workplace, contact us today.
Book Now