In this, the third in our series of online workshops, join Heather Stanbury, HR Business Partner at SYLO | Beyond HR. and Sophie Williams, New Business Development Manager at SP1 IT Solutions as they discuss the impact that Engagement, Technology and Communication has on Employee Retention.
A recent survey found that 4 out of 10 employees (38%) are looking to move jobs within the next 6 -12 months or when the economic situation improves. Are any of your employees looking to move?
It's critical to engage employees to find out their priorities and what they value most from an employer in the post pandemic world.
We will share some engagement activities and recent trends including the top 5 workplace attributes in the UK.
We'll look at technology solutions and tools to meet the demands of virtual, hybrid or office working.
With the pandemic seeing a huge increase in the use of technology – especially whilst working remotely, we will discuss why it contributes towards employee retention. Having good working tools to aid your daily job can be invaluable, but making sure they are the right tools for the employee to increase productivity benefits both parties.
We'll discuss a range of practical ways to improve communication and collaboration within your organisation which will be key to retaining talent.
Don't wait for the exit interviews, join us and start building your retention strategies, now. 
Heather Stanbury has worked with SYLO since 2015. She is a Chartered Member of the CIPD with extensive experience working in HR management roles in growth orientated SME's.  Heather delivers pragmatic business solutions through all aspects of HR management with a particular focus on employee relations, employee engagement, performance management, policy development, TUPE and compliance.
Sophie Williams is the New Business Development Manager for SP1 IT Solutions and has worked in IT business development for 6 years, 2.5 years in accountancy software and 8 months in her current role.  Sophie is passionate about finding the right solution for clients, getting it right first time and building long-term client relationships.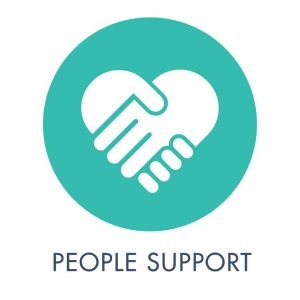 If you would like more information on this subject or any other issue, please contact us at enquiries@sylobeyondhr.com
Book Now