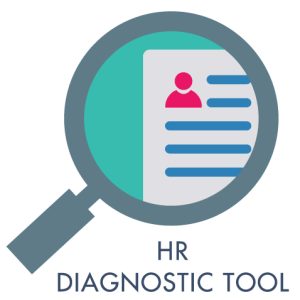 Do you want to focus on your business, but know you need to have the HR foundations in place to support your people? Do you know if you are compliant with the latest law? Do you know what you need to do? 
HR is what we do best. All those people-related support, development, and management functions are 'our thing'.  We've developed an HR Diagnostic Tool for you to use for a quick health check on what you have in place, a Diagnostic Report based on your results, and a range of HR Retainer Services to choose from to support you. 
We can guide you through the maze, starting here:  
Step one… You
Access the HR Diagnostic Tool now, and see how you are doing in 4 areas of essential HR functions: 
Employer responsibilities

 
 It is online, takes 5-10 minutes to complete and is free. 
Step two… Us 
Within 24 hours you'll receive our Diagnostic Report, which will advise you of your company's HR compliance and risk level in those key areas, identifying any gaps and recommending action where risk is high.  

Step three… Together 
If you'd like to run through the Diagnostic Report with us, we can discuss any support you might need (or not!).  There are different levels of HR support available through our Retainer Service, which can scale according to your needs.  If you would like more information on our HR Diagnostic Tool and Retainer Service, please download our information pack.
Think of us as part of your team, providing expertise in what we do best, HR, freeing you up to concentrate on what you do best – focus on Your People and Your Business.