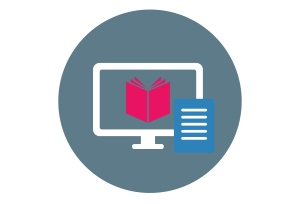 To support your workforce, we are qualified/accredited by Thomas International, SHL, strengths profiling and emotional capital assessment in delivering a wide variety of psychometric assessments.
We find these invaluable in learning more about the specific characteristics of an individual and use the outcomes to develop support packages to match individual and team needs, which benefits the whole business. We also find them particularly useful in recruitment, either during candidate assessment or onboarding new employees.
THOMAS INTERNATIONAL – PPA
This behaviour assessment (PPA) provides rapid and deep insights into a person's behavioural preferences and communication style. Using four main profile factors: Dominance, Influence, Steadiness and Compliance, Thomas' Personal Profile Analysis (PPA) provides information on an assessment taker's fears, motivators, values and behaviours.
THOMAS INTERNATIONAL – TEIQUE
This assessment (Trait Emotional Intelligence Questionnaire) allows a better understanding of employees' emotions and how they approach the emotions of others in the workplace.
It helps to:
Understand employees' emotions
Understand how an employee manages relationships
Employ candidates with effective communication skills
Foster engagement and loyalty throughout the company
Fine-tune employees' management skills
Recruit emotionally intelligent candidates
SHL – OPQ
As one of the longest standing and most "Validated" Assessment Tools, the OPQ is widely regarded as a solid standard for Executive Assessment. Accurate, bias-free assessments of potential by matching individual working preferences directly to business requirements.
Participants first answer a series of simple questions about their working preferences. This helps us understand which areas of the universal competency framework they are strongest in, and
where they might require some development.
STRENGTHS PROFILING
There are 60 strengths in Strengths Profile and it helps to embed a culture where people, teams and managers work together to appreciate and bring out the best in everyone. More beneficial on an individual level, the strengths profile is an online assessment which explores where you perform well, what energises you and what drains your energy.
The profile report focuses on which strengths are currently being used and those that are being neglected whilst providing guidance on how to improve the use of your strengths.
Best time to use:
Recruiting & onboarding new employees
Supporting leaders to thrive
Focus on increasing productivity and ROI
EMOTIONAL CAPITAL ASSESSMENT – ECA
The tool has been developed by 2 psychologists, Martyn Newman and Judy Purse and is widely used with Fortune 500 companies. In the UK companies using the tool include EasyJet, Sky, Coutts, Network Rail, etc.
This tool allows for a 360 element as part of the Assessment. There are lots of different ways the information can be put into a business context, but its strength is the robust research base so that participants are bench-marked against a high performing leadership group, and they receive very practical next steps and actions.
For a free 30 minute free consultation or to find out more, please email us.