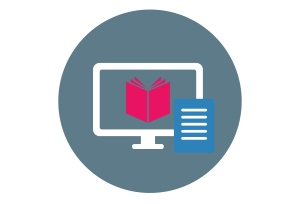 To support your workforce, we are qualified/accredited by Thomas International, SHL, strengths profiling and emotional capital assessment in delivering a wide variety of psychometric assessments.
We find these invaluable in learning more about the specific characteristics of an individual and use the outcomes to develop support packages to match individual and team needs, which benefits the whole business. We also find them particularly useful in recruitment, either during candidate assessment or onboarding new employees.
THOMAS INTERNATIONAL – PPA
This behaviour assessment (PPA) provides rapid and deep insights into a person's behavioural preferences and communication style. Using four main profile factors: Dominance, Influence, Steadiness and Compliance, Thomas' Personal Profile Analysis (PPA) provides information on an assessment taker's fears, motivators, values and behaviours.
THOMAS INTERNATIONAL – TEIQUE
This assessment (Trait Emotional Intelligence Questionnaire) allows a better understanding of employees' emotions and how they approach the emotions of others in the workplace.
It helps to:
Understand employees' emotions
Understand how an employee manages relationships
Employ candidates with effective communication skills
Foster engagement and loyalty throughout the company
Fine-tune employees' management skills
Recruit emotionally intelligent candidates
SHL – OPQ
As one of the longest standing and most "Validated" Assessment Tools, the OPQ is widely regarded as a solid standard for Executive Assessment. Accurate, bias-free assessments of potential by matching individual working preferences directly to business requirements.
Participants first answer a series of simple questions about their working preferences. This helps us understand which areas of the universal competency framework they are strongest in, and
where they might require some development.
STRENGTHS PROFILING – CAAP
This is an online self-assessment tool designed to help people to identify, classify and measure their strengths. It is designed to develop a clear understanding of what individual strengths people have and how to further develop their strengths to be their best self at work, individually or as part of a team.
The tools helps to develop a simple language to move people to meaningful action in their role at work (and in their life). The tool is supported by debriefs from our experienced and accredited practitioners in using this tool. The assessment can be created for individuals and a report can also be generated to identify the strengths of specific teams and is supported by insights for Team Managers to ensure that they can bring out the best in their teams and how they can best relate to individuals too.
The Strengths Profile includes the identification of specific career opportunities matched by a person's unique combination of strengths. This is a particularly useful tool for career development, career transition, outplacement and talent development within an organisation
EMOTIONAL CAPITAL ASSESSMENT – ECA
This is an online psychological assessment tool which measures an individual's capacity to use their emotional intelligence to develop their leadership capability.
This tool has been proven to help people reach their potential, or change some difficult behaviours that may be limiting their performance. Changing behaviour isn't a straightforward process, but the reliability of this assessment tool helps people to develop a deep understanding of themselves in a measurable way.
The ECR is available as a self-assessment report or a 360 tool. The 360 includes feedback from Managers, Peers, and Direct reports and can include stakeholders too. The assessment is carried out by our accredited ECR practitioner on the team and we recommend that the tool is supported by a programme of 1:1 or Team Coaching by our ECR expert. Further input can be offered through workshops focussing specifically on the ECR Competency framework to help individuals and groups to better understand the importance of Emotional Intelligence in their leadership and management development and set specific and measurable goals for themselves in a supportive environment.
The ECR has been used extensively by EasyJet, Sky and Network Rail.
Book a free 30-minute consultation or to find out more, please email us.