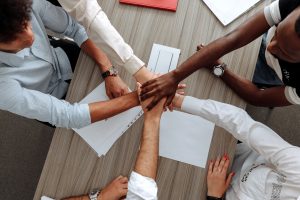 Successful franchises uphold a recognisable brand and deliver a consistent experience to their customers, so the performance of every part of the group matters. Marketing the franchise makes the promises of what clients can expect; people deliver those promises. It's about creating the structure to deliver the business strategy effectively, based on a solid legal and moral foundation.  Sound HR policies and procedures help all employees to deliver the same outstanding experience to every customer, whichever franchise base they work in. From business strategy and plans, to developing your people across all your sites,  we support you to deliver that consistency.
With our experience in franchises, we understand the complexities.
So, from HR Services to Business Strategies to developing your people – we will work with you across any aspect of your business as your strategic partner.
Download our Franchise information pack for more on our offering and how we can aid you in franchise development. Email us at enquiries@sylobeyondhr.com, or contact us on 01844 216290.