SYLO | Beyond HR. intends to provide practical and straightforward advice for your business and your people during this Coronavirus pandemic.
COVID-19 is unprecedented, and to help your business continue trading, we are providing links to the information you will require to keep up to date with the latest government and specialist health advice.
We are publishing Employers Updates every few days and these will be posted here, the latest first. If you have any questions regarding anything relating to your business please email us

COVID-19 – Employers Update
Our latest update follows a busy few weeks, with the Government's announcement of the return back to work and updated guidance to the Coronavirus Job Retention scheme (CJRS) We have pulled together information on the key changes regarding the confirmation of holiday and furlough, Maternity Pay, Parental Bereavement Pay, Returning to work and consultations regarding Redundancy. Read more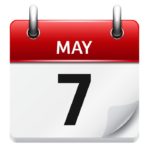 COVID-19 – Employers Update
In our latest update, we have 2 template letters to end or extend furlough available, if you would like to request them, please email us. We are anticipating changes to the Job Retention Scheme with some suspected flexibility as the Chancellor says he is making plans to avoid a "cliff edge" ending to the scheme. His plans will hopefully help to alleviate the need for thousands of redundancies. Our next update will cover actions for your business following the PM's update on the road map this weekend. If you have any queries in the meantime, please contact us.

COVID-19 – Employers Update
SYLO | Beyond HR's advice for employers to manage Coronavirus (Covid-19)
The new coronavirus disease, officially named COVID-19, has been declared a pandemic by the World Health Organisation. As the virus continues to spread extensively, it's likely to pose a significant challenge to many organisations. The Government has announced that the UK has now moved to the next phase of its response to the coronavirus (COVID-19) outbreak. Anyone experiencing fever or continuous coughing are now advised to self-isolate for 14 days. Employees self-isolating will normally be eligible for contractual sick pay or Statutory Sick Pay (SSP). Read more

COVID-19 – Employers Update
As the Coronavirus (COVID-19) situation escalates SYLO | Beyond HR. decided a business and employee focused update would be useful. This update includes useful links to the ACAS, the World Health Organisation (WHO) and CIPD detailed information. We recommend you refer to the latest Gov UK or Foreign travel advice regarding which countries are affected as the situation is changing frequently.
If you would like further support in handling your response to employees or planning for Coronavirus please contact us here.