I've noticed a real change in people's feedback about Working From Home (WFH). Gone are the comments about homeschooling (the holidays are here!) or the freedom that WFH brings. Things have become routine and that's not necessarily good.
It's clear there's some fatigue settling in. This works on two levels in particular – the claustrophobia of the 'home office' and level of engagement with the line manager and colleagues. Along with other factors, this is starting to impact on people's mental health. Of course, the strains of working life mean that we await our holidays with eagerness but as COVID-19 continues that holiday is another potential stress factor.
The 'Home Office'
So, what's happening at the 'Home Office'? On the one hand we've all been staring at the same four walls for a long while now and when we finish for the evening, we're often looking at the same or similar walls. Our commute has gone and therefore the opportunity to unwind. The artificial commute of a walk around whatever block is available to you is more important than ever – especially if you didn't get out in the morning. Other forms of exercise are also available!
Working From Home is here to stay in some guise. Businesses that forecast a return to the office by September are now shifting to Q4 and some firms see April 2021 and beyond as a feasible starting point. This view is in conflict with research by Gensler 2020 who suggest that despite pandemic concerns in the US, 70% want to spend the majority of the week in the office, including a whopping 44% who want to be there 5 days a week. Just 12% would like to be at home all week. Any intended return comes with the caveats about social distancing, stricter rules ensuring colleagues stay at home when ill, cleaning and bathroom management. It doesn't seem that long ago we bemoaned the colleague who didn't come in as they had some kind of cold whereas now, we want them quarantined immediately.
Many are struggling with being away from the office – especially the more extrovert ones amongst us. Research by Helix Resilience indicates that 85% of City workers are not coping well with working at home from a mental health point of view. The office is a strong component in the overall sense of belonging to a particular organisation. The physical presence is one thing but being in the office increases the connection to the company, status as well as cultural fit with the organisation. Those joining a new company at this time, find even greater challenges – virtual company-wide inductions anyone? For these people, understanding what makes the organisation tick, or indeed, what the norms are, is very difficult to decipher.
Fewer days in the office has also meant people are re-considering their office commute. Estate agents are reporting great interest from urban dwellers seeking a place in the country. Does this also mean that the Midlands and the North might benefit from this shift? This was something the newly elected Government were very keen on during the election campaign – a moment in time that seems an age away…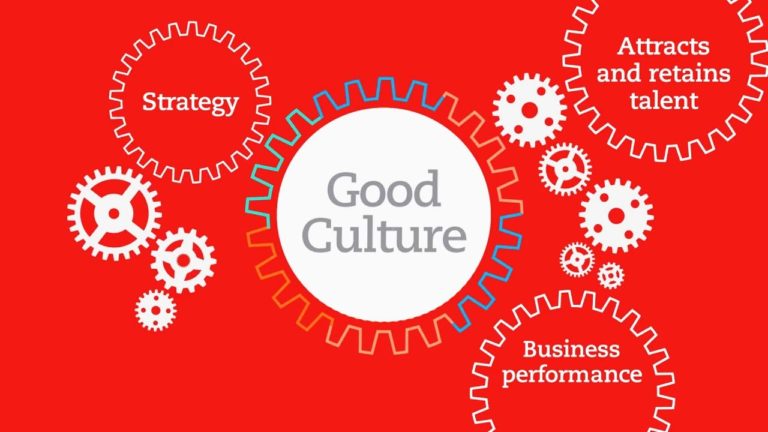 New Ways of Working? 
A staple element of many organisation's Values is a mention of collaboration – it's vital we're working together. Gensler indicates that 55% say this is much harder from home, whilst keeping up to date is harder for 51%. Not surprisingly, 74% say it's the people they miss most when thinking about the office. This comes through loud and clear to me in coaching sessions and general feedback – sharing new ideas is one thing but, critically, the ultimate quick conversation as a release valve has also gone. Some are storing up negativity and will miss not having a colleague who understands the circumstances giving them a good listening to or possibly saying they're overreacting. So, maybe we're dwelling on some things too much?
At the same time, many people are more diligent, focused and with higher output whilst working at home. You may argue they're driven by concerns about their job security but conversely 45% say they could deliver their job in less than 5 hours if not interrupted at the office (Kronos Incorporated / The Workforce Institute).
It's clear that many managers are struggling to run remote teams effectively. For a webinar I developed in the early COVID-19 days, I talked a lot about flexibility, trust and being a leader not just a manager. Whilst many have naturally gravitated in that direction it's clear to me that trust and flexibility are not always so evident. Team members talk a lot about micro management, monologue meetings with little clarity and new restrictions. A MIND survey from June indicates that overall 59% felt that their mental health is worse (45%) or much worse (14%) in the previous fortnight. Some managers, unable to 'see' how hard people are working, simply push harder until people squeal. As things recover it will be interesting to see whose retention rates are high at the close of 2021.
In some respects, I empathise with these managers who, without the norm of back to back meetings, must wonder if their roles are under threat. The reality is that many should take a leaf out of the Tesco Management Wheel and be one that 'helps' rather than hinders. How do managers take that concept and facilitate what goes on rather than slow it down with bureaucracy in this newfound arena? A coaching style would be a great start, coupled with goal breakdown and, yes, the odd bit of fun should be allowed too!
The First 90 Days – And Beyond
The highly regarded First 90 Days by Michael Watkins suggests proven strategies for those taking on new roles. He talks about transition in critical times, but I wonder how many managers are at the 'Accelerate Everyone Stage' now that it's over 130 days since the original lockdown? What exactly should feature in this stage? Who's seen this as an opportunity to completely rethink things?
What's needed is a greater people focus, more inspiration and motivation and directing the shaping of entities, not just following the rules. All of this comes from the leader listening a lot more and making sure there is a true, open dialogue. Engaging with the team, via whatever medium, can make such a difference but many managers prefer keeping a very tight rein.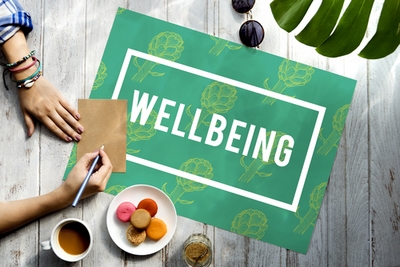 All this deals with the work side of things but doesn't address the 'life balance'. Taking time to understand real issues with people – their well-being – has got to be part of the work agenda now, read SYLO's recent blog The Importance of Wellbeing at Work, to understand what your employees may be going through at the moment. It should have been discussed already but now you can't see the body language or the ebb and flow of emotions throughout the day. We're talking about well-being more but is it any more readily accepted?  Many organisations have made bold statements about well-being but it has not consistently transcended into day to day management.
Broadly businesses need to find a way to open up their offices in COVID-19 world and enable those who want to return to do so on a rotation basis. There are conflicting views about the amount of office space required but I believe it's rash to cull space right now.
Finally, the winners will be those organisations with a strong culture that they live by, whether in the office or at home. They'll have strong leadership that embraces well-being in their overall corporate objectives as a way of life…
If you would like to discuss how your business can survive and hopefully thrive over the coming months, then contact us for a FREE Business Strategy consultation, with one of SYLO's experienced consultants. Email us to arrange a convenient time.
By Steve Oliver.