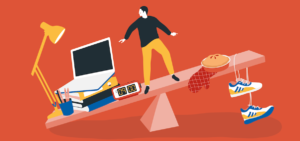 Flexible working has long been viewed as the domain of working Mums returning to work, wanting to balance childcare with earning money and still being around for their children. In the past few years, we have seen a slight shift, with more employees becoming carers for sick or elderly relatives needed the flexibility to work either from home or different hours due to the constraints being a carer places on them. With the increasing popularity of a "portfolio career" flexible working allows people to adjust their working to meet the demands of different employers as and when required. So, we have seen a shift already in how a number of employers and industries see how their employees are requesting to work.
Then you throw in the catalyst of COVID-19 and over a very short period of time many employees see the benefits, as well as the downfalls of flexible working. With the furlough scheme morphing to allow part-time and flexible working as companies reopen slowly and carefully, whilst trying to survive, the whole concept of flexible working is taking on a new persona.
There are different types of flexible working:
Part-time working
Flexitime
Compressed hours
Homeworking
Annualised hours
Term-time working
Structured time off in lieu
Job-sharing
Varied-hours working or time banking
Already, top companies are calling for a change to flexible working requests as a starting point to deal with these changes. In collaboration with the charity Working Families they are asking the Government to make significant changes to the rules regarding flexible working. ACAS have responded giving three guidelines to employers on how to deal with identical requests in the short term, as they may find an influx over the next couple of months:
First come first served;
Discuss the dilemma with the two individuals (with their permission);
Choose at random the person who will receive the flexible working.
In all cases the requests must be treated fairly, refusing any requests must have a business reason for doing so. Take the individuals circumstances into account. After you have received their request have a conversation with them and find out the reasons behind the request so that you can make a more informed decision. Are there other options available? Maybe a job-share or taking Parental Leave might be appropriate. There are lots of different options in the Flexible Working toolbelt.
With the flexible furlough scheme in place, this will be a great opportunity for employers to see if flexible working would be possible within their business. If they don't already have a flexible working policy, then now would be a good time to put this in place, in readiness for the possibility of lots of requests for flexible working moving forwards.
We know that the working environment and the working week are going to look completely different from the way they were, not only for the foreseeable future but also beyond that. COVID-19 has been the catalyst to bring about the changes to the workplace that were gradually happening but are now needing to be in place faster and with greater acceptance. Companies are having to adapt to survive, they need to have their workforce on board to be able to thrive.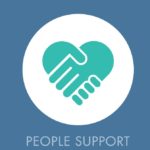 SYLO | Beyond HR can help with these challenges, we already have HR Software that can track furlough leave, as well as all the other employee documents, leave and information that is required.
If you would like further help with this or advice dealing flexible working please give us a call on 01844 216290.