The Claim Portal is NOW OPEN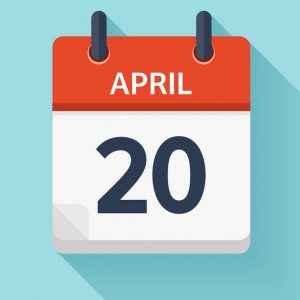 The Government have made available information about how and when to access the system to claim for Furlough employees with some more information about what you will need to have ready before the system goes live.
They are also updating employers on an important change to the scheme relating to employee eligibility:
you can claim for employees that were employed as of 19 March 2020 and were on your PAYE payroll on or before that date; this means that you will have made an RTI submission notifying us of payment of that employee on or before 19 March 2020
employees that were employed as of 28 February 2020 and on payroll (i.e. notified to us on an RTI submission on or before 28 February) and were made redundant or stopped working for you after that, and prior to 19 March 2020, can also qualify for the scheme if you re-employ them and put them on furlough.
Update 17.04.2020 –
The update says that furlough should be agreed, but not necessarily in writing. As this contradicts previous guidance, our advice still remains that you should get confirmation of agreement between you and your employee;
Those employers eligible to claim under the scheme has been updated to be any business with a UK payroll.
More information on this can be found on GOV.UK.
How to claim
As you prepare to make a claim, please note:
the online claim service will be launched on GOV.UK on 20‌‌ April 2020 – please do not try to access it before this date as it won't be available
the only way to make a claim is online – the service should be simple to use and any support you need available on GOV.UK; this will include help with calculating the amount you can claim
you can make the claim yourself even if you usually use an agent
claims will be paid within 6 working days; you should not contact us unless it is absolutely necessary – any queries should be directed to your agent, representative or our webchat service
we cannot answer any queries from employees – they will need to raise these with you, as their employer, directly.
The Claim Portal is NOW OPEN
You can now claim online for a grant for 80% of your furloughed employees' salaries, up to a maximum of £2,500 per employee, per month, through the Coronavirus Job Retention Scheme.
This scheme will be open until the end of June 2020.
Before you make a claim:
please read all the available guidance on GOV.UK before you apply
gather all the information and the precise calculations you need before you start your application – if you have a payroll provider, they will be able to help you with this
you can find out more in the calculation guidance where you can access a claim calculator – this will allow you to check your claim for most employees who are paid the same amount each pay period
access our simple step-by-step guide for additional help.
After you've made a claim:
keep a note or a print-out of your claim reference number – you won't receive a confirmation SMS or email
retain all records and calculations for your claims, in case we need to contact you about them
expect to receive the funds six working days after you apply, provided your claim matches records that we hold for your PAYE scheme – please do not contact us before this time
to receive payment by 30‌‌ April, you will need to complete an application by 22‌‌ April
please ask your furloughed employees not to contact us directly – we will not be able to provide them with any information on individual claims.
We expect to be very busy so we would ask that you only call us if you can't find what you need on GOV‌.UK or through our webchat service – this will leave our lines open for those who need our help most.
HMRC will check claims made through the scheme and will act to protect public money against anyone who makes a claim using dishonest or fraudulent information.
Information you will need before you make a claim
You will need to have the following information before 20‌‌ April 2020:
a Government Gateway (GG) ID and password – if you don't already have a GG account, you can apply for one online, or by going to GOV.UK and searching for 'HMRC services: sign in or register'
be enrolled for PAYE online – if you aren't registered yet, you can do so now, or by going to GOV.UK and searching for 'PAYE Online for employers'
the following information for each furloughed employee you will be claiming for:
Name.
National Insurance number.
Claim period and claim amount.
PAYE/employee number (optional).
if you have fewer than 100 furloughed staff – you will need to input information directly into the system for each employee
if you have 100 or more furloughed staff – you will need to upload a file with information for each employee; they will accept the following file types: .xls .xlsx .csv .ods.
If you want an agent to act for you
Please note:
agents authorised to act for you on PAYE matters can make the claim on your behalf using their ID and password
you will need to tell your agent which UK bank account you want the grant to be paid into, in order to ensure funds are paid as quickly as possible to you.
You should retain all records and calculations in respect of your claims.
Guidance on GOV.UK is being regularly updated so please review it frequently.
Disclaimer
This information was correct when published on 16th April 2020.
If you require any assistance with regards how to furlough employees or to talk through a plan to bring your employees back to work at the end of being furloughed please contact us here.