There was a time when the word Hypnotherapist would conjure up the cliched image of a goatee-bearded-waistcoat-wearing man, swinging a pocket watch whilst issuing commands to the person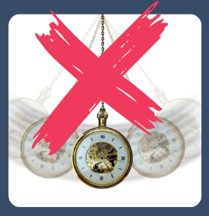 under their 'spell' …
Fortunately, hypnotherapy is gradually shaking off this old erroneous reputation and perceptions are changing as awareness grows of its effectiveness and of the neuroscientific framework upon which it is based.
So…what is hypnotherapy?
Hypnotherapy generally refers to the therapeutic use of hypnosis. It is a complementary therapy that can be used to help with a range of conditions including anxiety, depression, insomnia, PTSD, phobias, lack of confidence, OCD, IBS, pain management menopause and more.  It can also be used to good effect to change habits or unwanted behaviours and can also help a person become better at something they are already good at… it is used by many athletes, sports people, performers and business executives to hone their skills, overcome mental blocks or to shift their mindset. Hypnotherapy can often produce more rapid results than traditional psychotherapy or counselling – an aspect that is making it an attractive solution for those looking for significant and positive change.
What is hypnosis?
Hypnosis or 'trance' describes times when we experience a shift in our conscious awareness. Trance used during hypnotherapy is very different from the kind of things we might see in 'stage hypnosis' – no falling in love with a broom here!  Modern science has enabled us to understand the power of hypnosis more fully. Scientists are finding out more and more about how the brain works… and our understanding of the benefits of hypnosis and hypnotherapy is increasing rapidly.
In our day to day lives, we all naturally go in and out of trance states many times during the day – perhaps whe
n we are driving, reading a good book or absorbed in watching a film. In this relaxed state, we experience changes in our conscious awareness – almost like being in a daydream. During this time, the unconscious mind is more aware and can focus on helpful suggestions and thoughts.
Trance is a very natural and safe state. Contrary to what you might see on the television, trance is not mind-control! Therapeutic hypnosis can be very effective because, in this state, we can motivate our subconscious mind to bring about the improvements and changes we want and need.
Hypnotherapy and wellbeing in the workplace
The benefits of hypnotherapy are also being discovered by organisations seeking to find ways to help prevent, protect and support the mental health of their employees. Hypnotherapy is proving to be an important human resources tool that can result in increased wellbeing, focus, productivity and effectiveness in the workplace.  It can empower people and organisations to fulfil their professional and personal potential.
Solution Focused Hypnotherapy
A quick internet search
will bring up many different forms of hypnotherapy to choose from including: Solution Focused Hypnotherapy, Regression Hypnotherapy, Cognitive, Eriksonian and so on ..  Whilst Each style can have its respective benefits, aspects of Solution Focused Hypnotherapy ensure that it fits neatly into the human resources toolbox:
It uses practical, structured, and well-researched strategies to help people make significant, positive changes in a relatively short period of time.
As its name suggests and unlike most other techniques, it focuses on the solutions or the outcomes a person wants – their preferred future – rather than the problem that brought them to therapy in the first place.
This forward-looking focus renders digging into the past unnecessary and therefore sessions can be an enjoyable process – a client can return to work activities feeling positive and focused rather than being upset at deconstructing past and sometimes traumatic memories.
It is a collaborative process between therapist and client and uses a powerful combination of Solution Focused Brief Therapy (SFBT) and hypnosis to bring about lasting positive change.
Perhaps most importantly, it can generate impressive and tangible results.
Pilot Study 2022
A recent pilot study looked at the effectiveness of Solution Focused Hypnotherapy on participants from the Northumbria Police force suffering from conditions such as anxiety, depression and PTSD.  The study showed an improvement in symptoms in everyone who completed the course of sessions. Furthermore 78% of participants completed therapy with no clinical symptoms i.e., they recovered completely.
Helen Murphy, the wellbeing lead at Northumbria police, states "We saw a marked positive change in those who took part in the pilot, as a result of the sessions. They were more comfortable talking about their mental health, said they enjoyed better relationships and have been more effective at work". Solution focused Hypnotherapy appears to be a strong alternative to traditional talking therapies – indeed there are now plans to roll out the treatment to other police forces and emergency services.
How can a Hypnotherapist help your organisation?
Hypnotherapy is a proven approach to reducing stress, tension and anxiety. Work related stress and anxiety is on the rise, approx. 17.5 million working days are lost annually due to work related mental health conditions in the UK (Labour Force Survey, 2019). Using Hypnotherapy in the workplace to reduce stress and anxiety for an individual, a team or an entire organisation can have far reaching benefits including:
Reduced stress and anxiety
Increased motivation
Build confidence
Strengthen cooperation within teams
Enhance communication skills
Improve problem solving and goalsetting
Increase creativity
Whilst the benefits of reducing stress and anxiety in the working environment are clear, a Hypnotherapist can help support employees in other areas too such as coping with the menopause, improving public speaking or presentation skills, general wellbeing support eg; smoking cessation, healthier eating and improved sleep.
A Solution Focused Hypnotherapist can design a programme to help support the wellbeing of employees at work. These may include:
1to1 hypnotherapy sessions
Informative workshops and talks
Group hypnotherapy sessions
Relaxation sessions
Most clients have between 8 -12 sessions to get to where they want to be. Some issues, such as phobias require fewer sessions. However, the benefits for employees of something as simple as a short talk about how the brain creates anxiety (and what we can do about it) followed by a simple 30-minute relaxation session can't be underestimated.
As well as work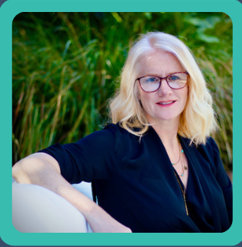 ing in person, most hypnotherapists now offer their services online via Zoom or Teams and recent research supports the anecdotal evidence that online therapy is just as effective as face to face.
Whilst Hypnotherapy has come a long way from its reputation as a carnival sideshow, it is important to note that, like counselling or psychotherapy, it is not regulated by law in the UK, and anyone can set themselves up as a practitioner. So, if you are interested in finding out more always look for a Hypnotherapist who is trained with an accredited body, fully insured and a member of an appropriate Professional Association such as the Association for Solution Focused Hypnotherapy (AfSFH) so that you can be assured that they are fully trained in the theory and practice of Hypnotherapy and are subject to a stringent Code of Conduct.
Of course life, both inside and outside of work, is always going to present us with difficulties but working with a hypnotherapist can provide employees with the appropriate tools to manage those stresses and strains effectively so that they can feel sure that they are able to cope with whatever challenges come their way.
If you would like to know more about what I do, please visit my website, On the Couch Hypnotherapy.