Consider:
Flexible working requests
Work arrangements with staff who have childcare or carer responsibilities
How to support staff who are sick or have relatives who are ill
How to support staff returning from sickness
Reviewing annual leave arrangements and company policy
Ensuring content and methods of employee communication are appropriate
Putting in place Wellbeing measures and listen to employee concerns
Where appropriate, enable and support remote working, considering:
Physical and virtual equipment needs
Health and Safety
Necessary adjustments to ways of working and deliverables
Adequacy of cybersecurity measures and data protection
Communication and wellbeing
Health & Safety:
Conduct Covid-19 Risk Assessment
Follow HSE working safely guidance
Continue homeworking wherever possible.
Social distancing measures – 2-metre distance in the workplace, staggering start/finish times
Reduce transmission risk
Cleaning, washing and hygiene procedures
Employee mental health – for more information click here
Any additional arrangements for staff who live with someone who is self-isolating
Consulting employees and managing concerns around H&S, – See useful links below
Onboarding returning employees due to changes in working practices etc. We have template documents to record returning to work discussions, onboarding and return to the workplace please email us if you require any of these documents
Legal requirement to report infectious diseases – use a RIDDOR Report Form.
Antibody tests for employees
Employees not willing to return unless they are vaccinated
Useful links:
https://www.hse.gov.uk/news/coronavirus.htm
https://www.gov.uk/guidance/working-safely-during-coronavirus-covid-19
https://www.hse.gov.uk/news/assets/docs/talking-with-your-workers.pdf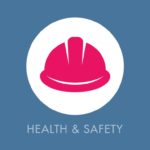 If you have any questions relating to the information above, please email us here.
SYLO | Beyond HR are here to guide and support Your People and Your Business return to work safely.