Employers can no longer afford to turn a blind eye to the changing face of the labour market as the current shortage of quality candidates threatens to disrupt business plans and inhibit growth.
With job vacancies hitting an all-time high, Allen Associates have conducted a survey to learn what job seekers consider to be essential requirements of any new role.
Find out what job seekers value most and hear more about the latest employment trends.
About Allen Associates – and the author Kate Allen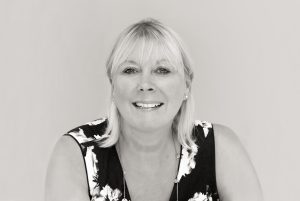 Allen Associates is Oxfordshire's longest established, independent recruitment agency, helping employers attract and secure the people they need to grow and fulfil their ambitions. We specialise in PA and Administration, Marketing, HR and Finance roles at all levels.
Kate Allen is the founder and Managing Director of Allen Associates. For further information on the recruitment market or any other recruitment advice, please email kate@allen-associates.co.uk and visit the Allen Associates website.
Setting the scene
As Allen Associates look forward to the final quarter of 2021, they see a continuation of the trends that emerged earlier in the year which they highlighted in their previous Oxfordshire Recruitment Market Overview.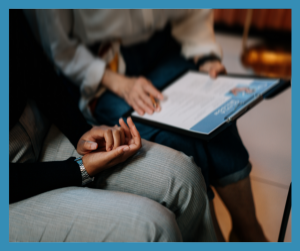 The gap between supply and demand has continued to widen as even more roles open up and employers go head-to-head to attract and secure the best candidates from the relatively small numbers of active job seekers available. The number of UK job vacancies has reached an all-time high. The latest figures from the Office for National Statistics reveal that vacancies reached 1.2 million in September while the Jobs Recovery Tracker published by the Recruitment & Employment Confederation shows that there were 1.9 million active job adverts in the week 13-19 September 2021 and around 223,000 of those were new.
The ONS has also reported another monthly increase in the number of employees on payrolls, up 207,000 to a record 29.2 million in September. Unemployment is currently around 4.5%, just slightly above pre-pandemic levels of 4%.
HR specialists are in high demand
While candidate shortages are more acute in some sectors than others, Allen Associates have noticed the impact in Oxfordshire on the business support roles that they recruit for i.e. in PA and Administration, Marketing, HR and Finance.
There was a definite rise in demand for marketers as we emerged from the third lockdown and businesses started to push ahead with their growth plans in spring and summer. This has now levelled off to be replaced by a significant surge in demand for HR professionals.
Allen Associates, have seen 10 times the number of HR placements in the period July – September 2021, compared to the preceding three months.
The reasons for this are still to be fully understood but there appear to be a number of factors at play:
Businesses are investing more in the HR function as attracting, developing and retaining the best people has become even more critical to success
Companies that didn't have a dedicated HR function before the pandemic now realise they need one
Organisations that did not fully understand the extent of the challenges and did not provide sufficient support to over-stretched HR professionals and their teams, have seen some leave to take up HR roles with other employers
Some HR people have taken a career break or left the professional altogether as a result of unprecedented challenges and pressures experienced over the last 18 months
Demand for experienced PAs and Administrators continues to be strong.
Temporary workers continue to play a key role in recovery
Temporary workers continue to support large swathes of the economy. In many cases, this is a deliberate strategy on the part of businesses looking to plug temporary gaps brought about by sickness or maternity/paternity leave, resource additional projects or address peaks in workload.
In other cases, the rising demand for temps is being driven by the shortage of permanent candidates. Allen Associates' Temps Division has had an incredibly busy third quarter (July to September), leading to a 20% increase in the number of temporary workers being offered permanent positions.
The end of  and the 'Great Resignation'
It will be interesting to see how the market shakes down now that the furlough scheme has ended as there are no signs, as yet, of the surge in redundancies that many were predicting. With most employers managing to retain their workers, we are unlikely to see much movement in the jobs market – at least not in the short-term.
The bigger question, perhaps, is whether workers will want to stick around. Various reports, including this one by Personio and Opinium, suggest that a significant proportion of UK workers will leave their current jobs by the end of 2021 as part of a global trend which is being referred to as 'The Great Resignation'. This is clearly concerning for employers who are already finding it difficult to fill existing and newly created vacancies.
Commentators believe that successive lockdowns have given people a unique opportunity to re-evaluate what they want from their careers, their jobs and their lives – and in many cases, to press the 'reset' button.
For some, this means swapping one employer for another. For others, it means making a completely fresh start – setting up their own business, re-training or re-inventing themselves – so it doesn't necessarily provide a solution to the current candidate shortage.
Recruitment remains challenging for employers
In a recent poll run by Allen Associates, 68% of employers and HR professionals said they were finding the recruitment market challenging.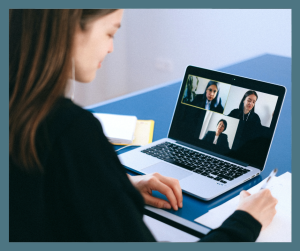 One respondent said: "We are starting to see a reduction in the quality and quantity of candidates. Candidates are becoming more discerning. Flexible working, hybrid working, equality and diversity are all top priorities."
Around one third of the employers and HR professionals Allen Associates surveyed said they had lost out on their first choice of candidate for a business support role over the last six months. Of these, 21% said this had happened more than once.
In Allen Associates' experience, candidates that are actively looking for new opportunities know their worth and are often unwilling to compromise, which is why employers are having to go the extra mile to secure them. Those that persist with antiquated recruitment practices are missing out.
Fortunately, it's not all doom and gloom! While it's clear that competition for top talent is fiercer than ever, there are plenty of success stories. Those employers that are forward-looking, able to move quickly and willing to be flexible, are successfully filling their vacancies and achieving their goals.
What are job seekers looking for?
Allen Associates recently surveyed their substantial database of pre-interviewed job candidates, who are already registered with Allen Associates, to gain a more in-depth understanding of their needs. In particular, we wanted to find out what they consider to be essential requirements when looking for a new role.
Of the 201 candidates that responded to Allen Associates survey, 80% said that hybrid working was vital, closely followed by culture and team fit (73%) and a highly competitive salary (70%).
Hybrid working (the ability to work from home and in the office)

 

80%

 

Flexible hours (e.g., later start times or earlier finish times)

 

63%

 

Highly competitive salary

 

70%

 

Benefits and perks

 

51%

 

Culture and team fit

 

73%

 

An employer that can demonstrate they really care for their people

 

67%

 

An employer with strong CSR credentials

 

11%

 

A well-established employer that's been around a long time

 

16%

 

An ambitious employer with exciting expansion plans

 

21%

 

Evidence of strong leadership and management

 

34%

 
These findings are also reflected externally in the significant numbers of job seekers that are using search terms such as 'hybrid working', 'remote working' and 'working from home' when browsing the world's biggest jobs platform, Indeed.
Top 3 jobseeker requirements
As a minimum, today's employers must address the top three requirements identified by candidates:
Hybrid working is now an essential requirement
Despite the re-opening of workplaces and a gradual return to the office, it is clear that many workers have become accustomed to working from home and are unwilling to give it up completely. Most candidates want to be able to continue to enjoy the new-found benefits of working from home, which include increased flexibility, less time spent commuting and lower costs – in addition to the camaraderie and opportunities to collaborate which they get from working in a shared office environment.
In Allen Associates' experience, candidates will no longer apply for roles if hybrid working, or at least some form of regular remote working, is not offered.
Culture and team fit are important to job candidates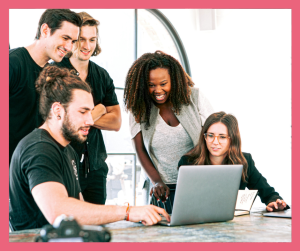 Almost three-quarters of the 201 candidates Allen Associates surveyed, said 'culture and team fit' was essential to them, with more votes even than salary. They also highly rated employers that 'demonstrate they really care for their people.'
Allen Associates will do everything they can to match the right candidates to the right roles with the right employers, but ultimately, it is up to those conducting the interviews to talk positively and enthusiastically about their culture and provide examples of why their organisation is such a great place to work.
Allen Associates always advise their clients to spend a bit of time thinking about how they would describe their culture, highlighting the attributes that they think will resonate most with prospective employees.
If the interview is being conducted in the workplace, this presents an ideal opportunity to show candidates around, enthuse about your people and facilities, and generally give them an insight into what it is like to work there.
You may even like to introduce your short-listed candidates to the people they could potentially be working with, allowing them to act as ambassadors for your company. This provides candidates with a more authentic experience and helps them to visualise how they might fit in.
There is no doubt that remote interviews are quicker and easier to organise – but it is difficult to beat an in-person experience. With 61% of Allen Associates' candidates saying that they would be happy to be interviewed remotely or face-to-face, and a further 16% saying they would prefer to meet in person, an interview in the workplace may be a way to gain competitive advantage, provided of course that it doesn't delay things.
Would you prefer to attend job interviews in person or remotely?
In person: 16%
Remotely: 22%
I don't mind either way: 61%
Salaries must be competitive
It is not unusual in today's jobs market for quality candidates to receive more than one job offer. Competition for the best people has continued to rise steadily over the last six months, so offering a highly competitive salary alongside hybrid working and a desirable working environment is key.
Many HR professionals now have access to salary benchmarking data. For those on smaller budgets or without a dedicated HR resource, it's worth conducting desk research to build an accurate picture of the salaries being offered for similar roles, in similar industry sectors, in similar locations to yours. Alternatively, please contact Kate Allen for the latest salary information.
Although it may be tempting not to publish a salary in your recruitment advertising in the hope that you will attract a wider pool of applicants, Allen Associates are urging their clients not to do this. Candidates tell us that this is a major turn-off, with many of them refusing to apply for jobs that don't publish the salary as they don't want to waste their time applying for roles that don't meet their minimum requirements.
Other deciding factors
There were a range of other deciding factors that Allen Associates' candidates highlighted as important. These included:
Distance from home
Parking
Social impact
Strong company values
Employers that practise what they preach
Part-time opportunities
Full-time remote working opportunities
Co-operative and supportive working style
More than half-an-hour lunch break
Employers that develop skills and show a clear career pathway
Pet hates
Candidates also identified three pet hates which employers can easily remedy through good communication in advance of any interviews.
To be told it's going to be a full interview when it turns out to be a quick 'getting to know you' session
Not being told in advance of tasks and tests to be completed
Not being told who will be conducting the interviews
The market continues to be complex and nuanced but those employers that are willing and able to adapt are reaping the rewards.
Further insights 
Oxfordshire Recruitment Market Overview for Q3 of 2021 
Oxfordshire Recruitment Market Overview for Q2 of 2021