Weather is the "go to" conversation for the English!! And hasn't there been some great content this week!!
The UK is in the grips of a heatwave with schools allowing casual uniform and offices baking as the mercury continues to climb. Temperatures are predicted to reach 35 degrees in some parts of the country this weekend and into next week, leaving many employees starting to perspire into their ear pods, but how hot does it need to be before workers should be sent home by their employers?
And is there a maximum temperature before sweating school pupils are sent home in the heat?
Heatwave workplace guidance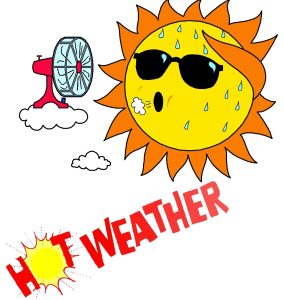 If your office doesn't have air conditioning, and your employees are starting to wilt at their desks what are the guidelines?
The official guidance reads: "In offices or similar environments, the temperature in workplaces must be reasonable. There's no law for maximum working temperatures, or when it's too hot to work."
It adds that employers have a responsibility for "keeping the temperature at a comfortable level, sometimes known as thermal comfort" and for "providing clean and fresh air".
Employers have a duty of care to look after their employees, so if several workers complain about the heat, they are legally required to carry out a risk assessment and introduce measures that keep working conditions manageable.
Earlier this week the TUC urged employers to make sure their staff are protected from the sun and heat after the UK Health Security Agency (UKHSA) issued a health alert.
"Working in hot weather can lead to dehydration, muscle cramps, rashes, fainting, and – in the most extreme cases – loss of consciousness," the TUC says.
While you might currently be baking in the boardroom, the idea that you can demand your boss send you home from work when it reaches a certain temperature is actually a myth in the UK.
Much to the dismay of a lot of people, there are no laws that specify a maximum temperature when an office or workplace becomes too hot to continue working.
If employers are calling people into the office, they must assess the risk of those having to travel on stuffy public transport and consider whether allowing their employees to work at home will be less harmful.
If office temperatures become hot and uncomfortable, employers should consider adding fans or providing air cooling cabinets to help lower the temperature of the room.
Employers are also legally required to consider each employee's particular circumstances such as if they have a health condition that will be put at risk if they are working in an environment that is too hot.
How can you keep cool in the office?
While legally there's not much you can do in terms of getting sent home in the heat, the HSE does issue advice as to what you can do to "improve thermal comfort in your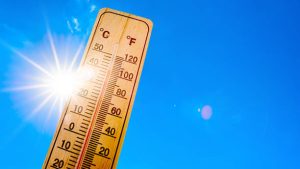 workplace".
The HSE has these tips and advice on what workers can do to try to stay cool in the heat.
Employees can:
Dress more casually (with permission) or remove certain items of clothing to keep cool.
Wear high-factor sun cream and take regular breaks in the shade if you work outside.
Use a fan to increase airflow in the space in which you work.
Drink plenty of water, taking care to avoid caffeine or fizzy drinks in order to stay hydrated.
Take more frequent breaks than you usually would, somewhere cool.
Work away from an area that is in direct sunlight if you work in an office or at home.
Employers can:
Carry out a risk assessment (which they are required to do by law) and introduce any necessary or preventative measures.
Give employees frequent rest breaks.
Treat their employees to ice-pops or ice-cream, it doesn't have to cost a lot.
Provide access to free water for all employees no matter the work environment.
Try and reschedule outdoor work to times of the day that are cooler.
Add in shaded areas where employees may be working.
Allow employees to dress more casually if it means they will stay cooler.
Consider whether work can be done from home, to avoid employees travelling on public transportation.
Make sure that rooms in which employees are working are well ventilated and at a comfortable temperature.
Educate employees on the signs of heat exhaustion and what they can do to keep cool.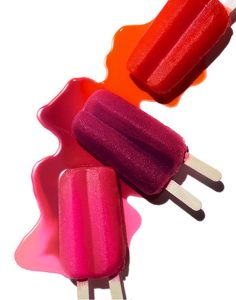 Ministers drawing up plans for first-ever national heatwave emergency
Ministers are drawing up plans for Britain's first national heatwave emergency response amid predictions the mercury could pass 40C this weekend, according to reports. A Cobra meeting was held at Downing Street on Monday after the Met Office issued an amber weather warning for large swathes of the UK. The Government could declare a national emergency if temperatures continue to climb, the Telegraph reports. A national emergency is called when hot weather is so extreme that "illness and death may occur among the fit and healthy", according to the UK Health Security Agency (UKHSA).
How about this for a great idea? As each summer seems to be getting hotter, you can look to adding a couple of 'Sun Days' to your employees leave allowance. It's along the same lines as your Birthday leave or the summer equivalent of a duvet day.
If you would like more information on how to add these to your company policies, or any other issue, please contact us at enquiries@sylobeyondhr.com