Double Celebrations' for Oxfordshire-based HR Consultancy SYLO | Beyond HR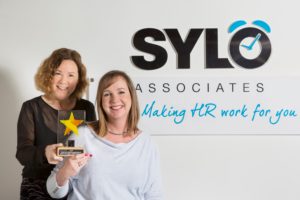 Leading HR consultancy, SYLO | Beyond HR, based in Thame, has been recognised at The South & Vale Business Awards by winning SME of The Year award for South Oxfordshire. The awards, sponsored by Milton Park, were announced earlier this month and coincides with the company's celebrations of their tenth anniversary in business.
This was an extremely competitive award with all SME businesses applying having to demonstrate their businesses' results, story, impact, enterprise and ability to grow alongside how they supported the local community.  SYLO | Beyond HR scored highly against all these criteria, with judges particularly impressed by the business's capability "to demonstrate vast industry knowledge, a dedicated customer focus and structured, achievable plans for growth".
"It's great to have recognition for the breadth of talent and expertise within our team, and lovely that the judges appreciated the wonderful feedback we received from our customers," said Sally White, one of the co-Directors. "This independent and prestigious award helped us to showcase our continuing evolution as a business and, for our clients, our 'one stop shop' and practical approach to HR support. From Training to Psychometrics, from Recruitment to Mediation and of course, providing advice on the ever-changing legislation that can trip up so many SMEs".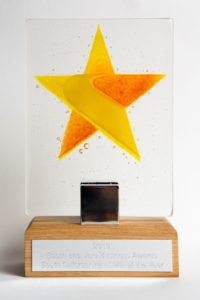 SYLO | Beyond HR is well-known in the Oxfordshire business community as an active member of the Oxfordshire Local Enterprise Partnership (OxLEP), Thame Business Forum, Bucks Business First and as founding members of the Aylesbury Business Hub. Last year Sally was part of a group from OxLEP that met with Jimmy McLoughlin, the Prime Minister's Business Advisor, at No. 10 Downing Street, to lobby on behalf of the rural business community.
The company also runs an educational advocacy programme as part of its community-focused support, regularly working with Year 13 students at Lord Williams's School supporting CV-writing and interview skills. SYLO has also launched several projects aimed at expanding work experience and apprenticeship opportunities for Year 10 and 12 students.
"The last ten years has been a fascinating journey," says Sarah Stevens, co-Director. "It's great to work with such a wide variety of amazing organisations and people, as well as being embedded in the local community – helping new and existing businesses get established, develop and grow. Our success has been a real team effort and we're looking forward to our next chapter."
Please contact us here if you are in need of support.