Consider:
Extending Furlough employees using the Job Retention Scheme
Consider whether to rotate employees on furlough.
Extend Furloughed employees due to:
there is no work for them
having childcare or carer responsibilities and can't work
are shielding or live with someone who is.
Employers need to:
Staggered return or selection of employees – if you require a template letter to confirm return from furlough OR a template letter to recall an employee following the lifting of lockdown please contact us.
Temporarily Reducing hours (Short-term working) in line with the workload, instead of furlough if there is reduced work. Check contractual right to short-time working. If not seek agreement to reduce hours and pay e.g full-time reduced to 3 days a week, 3/5th pay. We have template letters for a temporary variation of an employee contract OR seeking employee agreement to implement short-term working. If you would like these please email us.
Lay-offs – check contractual right to lay off staff for a defined period (usually up to 3 months) – possibly after furlough scheme, if no contractual right consult staff regarding terms once exhausted other resourcing options. Email us for a Template letter to lay-off employees and for any guidance you might require.
Speak to each employee about their intentions/concerns.
Longer-term workforce reduction:
Employees agree to permanently reduce hours – Requires a permanent contract variation letter.
Voluntary redundancies – Check your company redundancy policy – SYLO Associates can provide all the relevant documents to guide you through this.
Compulsory redundancies – if 20 or more redundancies, need to consult collectively based on current employment law, check the latest guidance in case of any temporary changes due to COVID-19.
Early retirement.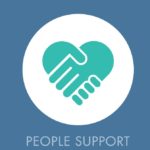 If you have any questions regarding any of the above information please email us here.
SYLO | Beyond HR are here to support Your People and Your Business through these challenging times.